Wisconsin Network
Network News
Purpose of the Wisconsin Network
The purpose of the Wisconsin Network is to provide teachers opportunities to connect, to offer each other support and encouragement, exchange best practices, and share advice relevant to the Wisconsin context.
Where are the Wisconsin Teacher-Powered Schools in this Network?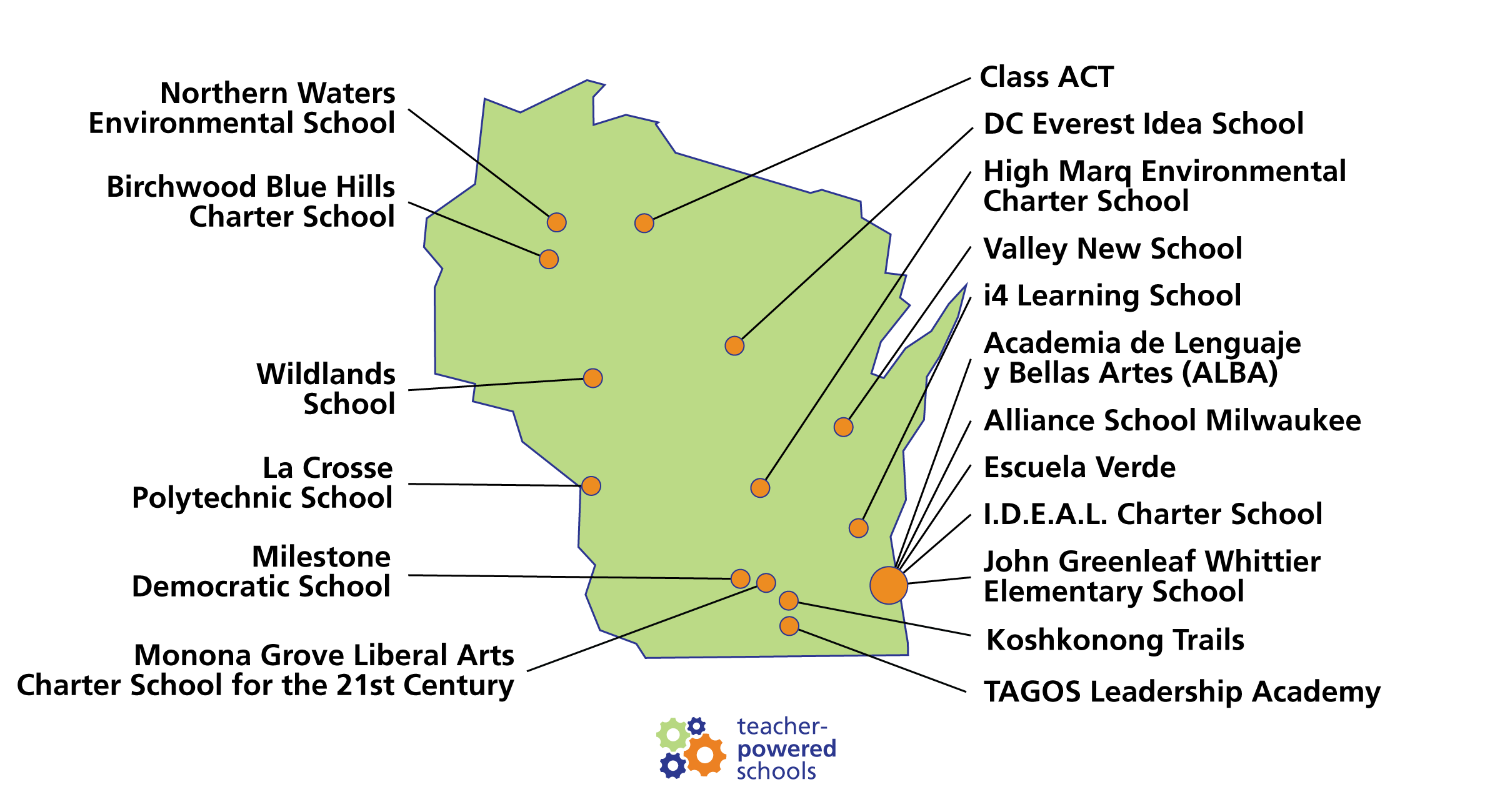 Check out the map pinned with the identified teacher-powered schools in Wisconsin. Each teacher-powered school is unique, yet all are made up of teachers exercising decision-making responsibilities, in areas of designing and running their school. You are welcome to connect with any of these schools to learn more about their journey.
Join the Network
Are you a teacher interested in joining the Wisconsin Network? Some of the specific benefits the network can offer include:
Connecting: Grow personal relationships with educators who are implementing similar school designs, facing similar challenges, and/or serving similar students.
Feedback: Get helpful feedback from your peers at other schools, on your learning and leadership models.
Events: Attend events, such as learning dinners, networking happy hours, guest speakers, and workshops.
Storytelling: Hold up your work and get help telling your story, to your local families and community, and to broader Wisconsin audiences through our blog and other channels.
Encouragement: And finally, you'll get encouragement and enthusiasm for the great work you are doing. You don't have to feel like you're in this alone!