At the heart of teacher-powered schools are dedicated teacher leaders. They represent a diverse range of teacher-powered schools in the transforming stage—that is, schools where advanced teams of teachers have created and are sustaining a teacher-powered school.
Ambassadors and their teams understand they're part of a larger teacher-powered community, and seek to grow that community by hosting tours, writing articles, communicating with media, and actively sharing about their school's successes and challenges with others.
Current ambassadors
Jeff Austin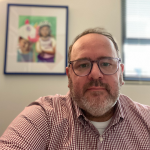 Jeff Austin is a social studies teacher who now serves as the principal and was on the design team at the Social Justice Humanitas Academy in Los Angeles. He is a National Board Certified Teacher and was a 2013 Los Angeles County and Los Angeles Unified School District Teacher of the Year.
Jeff lives in Altadena with his wife Amanda and two daughters, Abigail and Madelyn. When he's not teaching or corralling his girls, Jeff loves watching soccer.
✉️ Email Jeff
Zaynab Baalbaki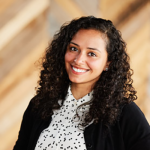 Zaynab Baalbaki is extremely passionate about social justice, especially in education. This passion stems from various personal experiences. Zaynab was born and raised in Milwaukee's south side. She attended UW-Madison, where she double-majored in Elementary Education and Sociology and double-minored in Educational Policy Studies and Chicana & Latina Studies.
During her time at UW-Madison she was able to study and teach abroad in London at University of Roehampton. Additionally, she participated in an undergraduate research program at the University of North Carolina at Chapel Hill. Next, she started her graduate school in Philadelphia at the University of Pennsylvania, but finished at Marquette University in College Student Personnel Administration. Zaynab was one of two people selected for a graduate internship in the Middle East at American University of Kuwait. She worked at Northwestern University at the Center for Talent & Development coordinating their summer programs.
Zaynab was an advisor at Escuela Verde, located in Milwaukee, WI. Escuela Verde is a teacher-powered school that focuses on social justice, sustainability, and peace. She is the founder of ZB Consulting as the lead justice and love cultivator. Some partners she has worked with are Wisconsin Resource Center for Charter Schools, FieldEdVentures, Green Schools National Network, Milwaukee Public Schools, and more! Zaynab is involved with local organizations such as Milwaukee Urban League Young Professionals, Wisconsin Association for Environmental Educators, and Ayuda Mutua. Trying new restaurants and traveling are two of her favorite pastimes.
✉️ Email Zaynab
Carrie Bakken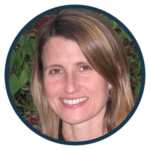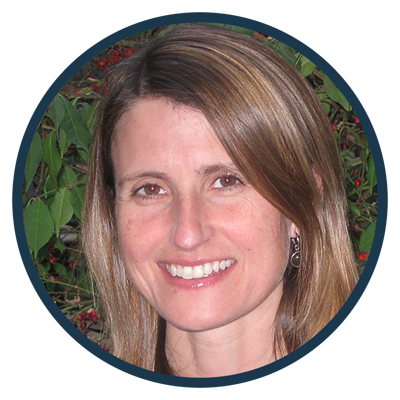 Carrie Bakken was hired with a team of teachers to open Avalon School in St. Paul, Minnesota, in 2001, where she is now a Program Coordinator and teacher. Over the last 20 years, Carrie hosted hundreds of educators from around the world who are curious about Avalon's teacher powered and learner centered model. Because of Avalon's unique model where teachers can creatively thrive, Carrie was awarded a two year Aspen Institute/Pahara Teacher Fellowship, she won an Outstanding Educator in Ethics Education sponsored by the WEM Foundation, and she serves as a Teacher Powered Ambassador. In addition to teaching, she works as a cadre member for Innovative Quality Schools and co-founded the Minnesota Learner Centered Network (MLCN) where she serves on the advisory board. Carrie earned a Master of Arts degree in Teaching from the University of St. Thomas and a Juris Doctorate from Hamline University.
David Briley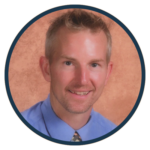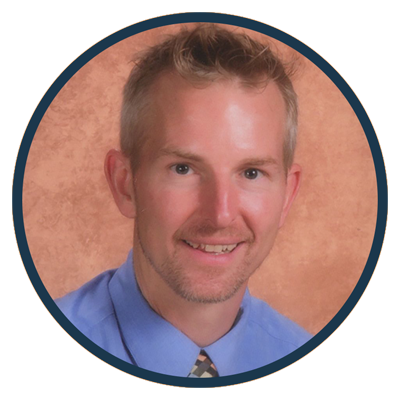 David Briley is a second & third grade looping teacher at Reiche Community School in Portland, Maine. Reiche is the first teacher-powered school in Maine and he is part of its leadership team as coordinator of the enrichment committee. Before his teaching career began, he was an informal educator for fourteen years at COSI, a world-class science center in Columbus, Ohio.
He has a Bachelor of Science from Otterbein University, and is completing his Master of Science in Education at the University of Southern Maine.
Ronnda Cargile Jamison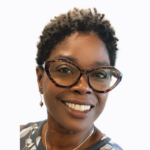 Results-oriented, transformational leader Ronnda Cargile Jamison has consulted and coached successful diverse teams composed of administrators, teachers, students, parents, and community partners in executing strategic plans and creating a culture of diversity, equity, and inclusion.
Ronnda currently serves as program manager of a higher education initiative in Jacksonville, Florida and CEO of Jamison Strategies LLC. consulting and coaching firm. Leveraging two decades of experience in public education with 8 years as a school administrator, she has served in diverse capacities including conducting systems reviews, evaluating teacher performance, building capacity through targeted professional development and self-selected opportunities for growth and leadership, and developing strong networks for collaboration while designing sustainable and transformational experiences for teachers and students. Ronnda is especially skilled at curating opportunities for stakeholders to accomplish goals, both personally and professionally.
Ronnda holds a Masters of Education from the College of Mount Saint Joseph and completed the education administration leadership program through the University of Cincinnati, in Ohio. She is focused on encouraging high aspirations and coaching the development and execution of actionable steps to achieve goals. As a life-long learner, Ronnda relishes the opportunity to understand more, become more, do more, have more, and help others do the same.
Josef Donnelly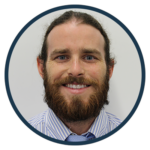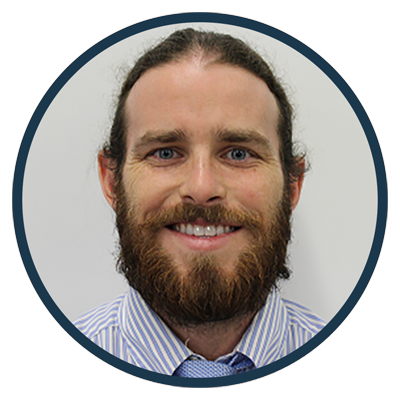 Josef Donnelly is a 9th and 10th grade global history teacher at International Community High School in the South Bronx, New York City. A school designed for recent immigrants, ICHS is a member of the Internationals Network for Public Schools and the New York Performance Standards Consortium. Josef also teaches a bridge program for SIFE students as well as serving as union chapter leader, department head, and his school's portfolio coordinator/representative for the I.N.P.S. network.
He has presented at the National Council for Social Studies and the Journal of Language and Literacy Education. Prior to teaching he served as a Peace Corps Volunteer in Micronesia.
Julie Cook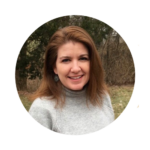 Julie Cook teaches middle school students at the Souderton Charter School Collaborative. SCSC is a K-8 school in Souderton, Pennsylvania. Julie joined SCSC in 2002 and has been instrumental in designing and sustaining a teacher-powered school with her colleagues. She currently co-teaches in the school's award-winning middle school program, which has been recognized as a "PA Don Eichorn School To Watch." SCSC's mission to change the environment of education through individualized, experiential, and community-based learning is supported by the school's innovative organizational processes and systems that empower teachers.
Julie holds a B.S. degree in Secondary Education & English from Penn State University and an M.S. in Educational Strategies and Leadership from Wilkes University. Julie is actively involved in the PA Association for Middle Level Education. She is passionate about middle school, writing, reading, and her three boys.
Danny Flannery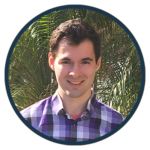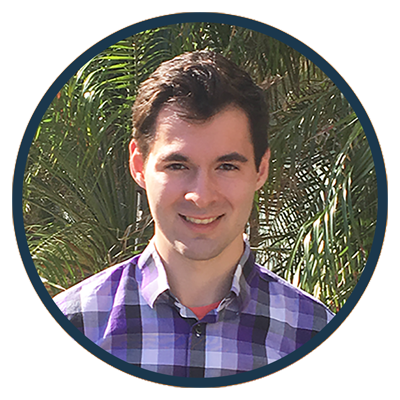 Danny Flannery is a first and second grade teacher at Mission Hill School, a teacher-powered school in Boston, Massachusetts. Danny holds a Bachelor of Science in Behavioral Neuroscience and a Master of Arts in Teaching in Elementary and Special Education, both from Northeastern University.
Danny was drawn to working at Mission Hill because of the autonomy available to its teachers and the democratic governance he observed taking place as a student teacher. In his first two years on staff, he has embraced this work wholeheartedly. Danny serves as a math facilitator and a science facilitator on staff, where he co-wrote a proposal which has expanded the thematic study of science at Mission Hill. Danny is also a member of the school's Governance Board, which makes larger decisions about the school community. He is looking forward to sharing the advantages and possibilities of teacher-led schools with communities within Boston and across the country.
Sarah Giddings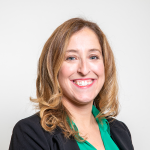 Sarah Giddings is a National Board Certified Teacher who is a teacher leader and curriculum coordinator for the WAVE Program—a reimagined alternative high school she helped develop. Sarah is a National Teacher-Powered Ambassador and also the professional learning coordinator for the Washtenaw Educational Options Consortium. Sarah is also proud to serve as the SEL coordinator for the Washtenaw Intermediate School District. She was a Hope Street National Teaching Fellow and America Achieves Fellow. She has led professional learning on a multitude of her passions including assessment literacy, teacher-powered leadership, transformative SEL, education innovations, technology, policy, teacher preparation, and trauma-informed approaches.
She spent several years as a teacher-leader in Chicago Public Schools, designing cutting-edge GIS and student advisory curriculums. Sarah graduated with a M.Ed in K-12 Administration, certificate in Ed Technology, and B.A., all from Michigan State University.
✉️ Email Sarah
Adam Haigler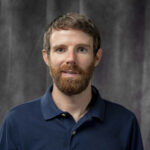 Adam Haigler is the Co-Founder of Open Way Learning, an educational non-profit in North Carolina. He is a former science teacher at Tri-County Early College in Murphy, North Carolina, a Teacher-Powered School. Adam has witnessed firsthand the remarkable potency of distributed leadership and now helps coach educators across the country through his work with Open Way Learning, while also serving as the coordinator for Teacher-Powered Schools Collaboratives.
Adam has spent over a decade in education in a variety of roles. He has been an Outward Bound Lead Instructor, an overseas educator, educational consultant, and a classroom teacher during his educational career. He also co-founded and directed a Gap Year program with his wife and has served in leadership roles in various experiential education organizations.
Adam co-authored a book called Open Up, Education that was published in 2018, which outlined strategies for igniting innovation in schools. Adam has blogged for Teacher-Powered Schools, Edutopia, ASCD, the National Society for Leadership & Success, NC New Schools, and was also contributing author for The Gap Year Advantage. In 2016, he was recognized by the NCSTA as an Outstanding Science Teacher for his district.
Deyonne Jackson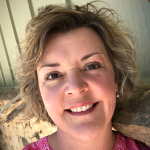 Deyonne Jackson is a teacher and administrative team member at Woods Learning Center in Casper, WY. She is currently team teaching in a multiage classroom of kindergarten and first grade students. Woods Learning Center is a teacher-powered, public school in Casper, WY that serves about 180 students kindergarten through 8th grade.
Deyonne holds a Bachelor of Science degree in Elementary Education with an Early Childhood Endorsement from the University of Wyoming and a Masters of Science degree in K-12 Science Education from Walden University.
Rebekah Kang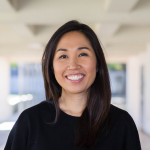 Rebekah is the Assistant Principal and one of the founding teachers of the RFK UCLA Community School, a kindergarten through 12th-grade public school in Los Angeles, California. Rebekah is the LA Teacher-Powered Network Lead leading the effort to support, strengthen, and create more teacher-powered schools in Los Angeles. She is a National Board Certified Teacher, a UCLA Writing Project Fellow, and a School Leadership Fellow for UCLA Center for Community Schooling. Previously, Rebekah was a 6th-12th grade Special Education teacher at UCLA Community School. UCLA Community School's design started with a social justice vision to prepare all students to succeed in college, have meaningful careers, and participate in our democracy.
Julene Oxton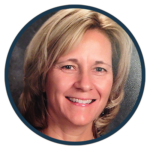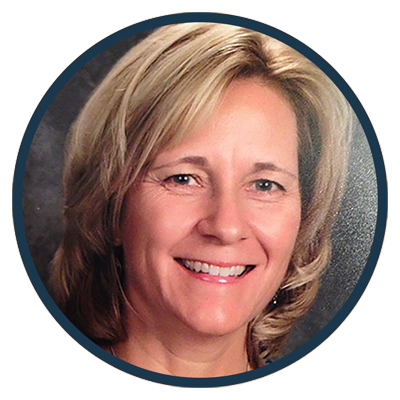 Julene Oxton is an educator serving students and adult learners for 30+ years. She currently works in Eagan, MN as a Reading Recovery teacher. Julene's heart is to transform education. Her journey toward that goal has encompassed: Innovation Coordinator for Lakeville Public Schools in MN; a founder of Impact Academy; School Transformation and Development Director for EdVisions; a Regional Ambassador of Teacher Powered Schools; and a Minnesota Learner-Centered Network Coordinator.
Julene has an MS from University of MN and a Specialist Degree from St. Thomas University. Over the past three years, Julene has led a talented coaching team of practitioners in serving ten MN schools in their transformational journey toward creating student-centered learning environments. Her energy has also been focused on the development of the MN Learner Centered Network (MLCN); to build a place where educators and students can find encouragement, resources and ideas from other like-minded, courageous educators and organizations that dream of an anti-racist, equitable, relevant, engaging learning environment designed with and for all students.
Skylar L. Primm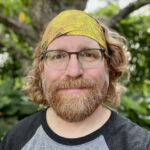 Skylar L. Primm teaches at Koshkonong Trails School in Cambridge, WI. He earned a B.S. in Geology from the University of New Orleans and an M.S. in Geology from UW–Madison, followed by teacher certification from Edgewood College. He has taught in place- and project-based schools since 2009, including 11 years as co-lead teacher at High Marq Environmental Charter School, an award-winning public charter school in rural Wisconsin. He was honored with a Herb Kohl Educational Foundation Fellowship in 2017 and the Wisconsin Formal Environmental Educator of the Year Award in 2021, and serves on the boards of the Wisconsin Association for Environmental Education and the Human Restoration Project. He is passionate about student voice, progressive education, and outdoor learning, and writes about his teaching experiences for the Greater Madison Writing Project and McGraw Hill's Art of Teaching.
Taryn Snyder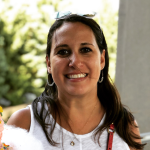 Taryn Snyder is a third-grade teacher at the Boston Teachers Union Pilot School in Boston, Massachusetts. She grew up in Pine Bush, New York and attended Simmons College in Boston for her bachelor's degree and master's degree. Taryn began her career in advertising, but after five years figured out that she wanted to work with children.
Taryn started her teaching career at Boston Renaissance Charter Public School and then moved to the Boston Teachers Union Pilot School when a third-grade position opened up. She also served as an adjunct professor at Simmons College, teaching a graduate course called Strategies for the Inclusive Classroom. When she's not in the classroom, Taryn volunteers her time as co-chair of the Massachusetts chapter of the National Pancreas Foundation. She loves reading, baking, traveling, exploring Boston, and spending time with her family.
Peter Wieczorek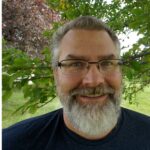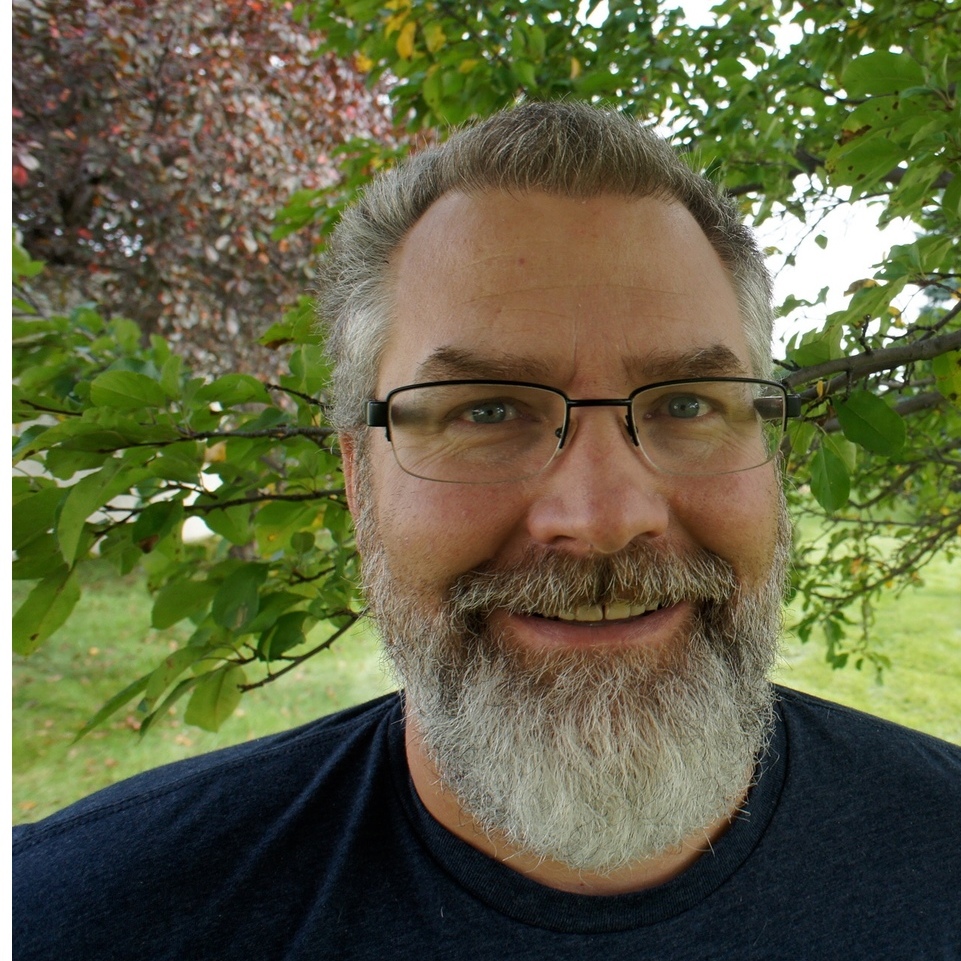 Peter Wieczorek is the Director of Northwest Passage Charter High School in Coon Rapids, MN. He received his B.A. in Outdoor Education from the University of Minnesota, a secondary Life Science certificate and an M.A. in Education from Goddard College in Vermont. He has been an educator and youth worker for over 25 years, working in a variety of traditional and non-traditional settings including schools, YMCA camps, nature centers, and other youth serving organizations. Peter has been a leader in the progressive education movement contributing to trainings, seminars, and conferences around the country. He is a passionate educator dedicated to sharing his love of science and providing students with 21st century skills.
Krissy Wright Quinn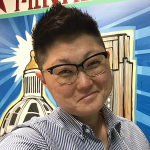 Krissy is the Director of Jennings Community School in St. Paul, MN. She received her B.A. in psychology from Minnesota State University, Mankato and worked in mental health at the Minnesota Security Hospital for 4 years after graduation. She then attended Bemidji State University where she received her teaching license, after which she worked as a special education advisor and director at a teacher-powered school in West St Paul, MN. During her time there, she worked with the team to flatten the leadership structure so they would be a directorless, teacher-powered school upon her departure. Krissy then took some time to do some consulting and earn her M.A. in Educational Leadership before joining the team at JCS. Her masters capstone project was to design a teacher preparation curriculum that covered things such as teacher leadership, student centered learning and policy. Krissy also serves on the boards of Education Evolving, Edvisions Cooperative, and Minnesota Association of Alternative Programs.