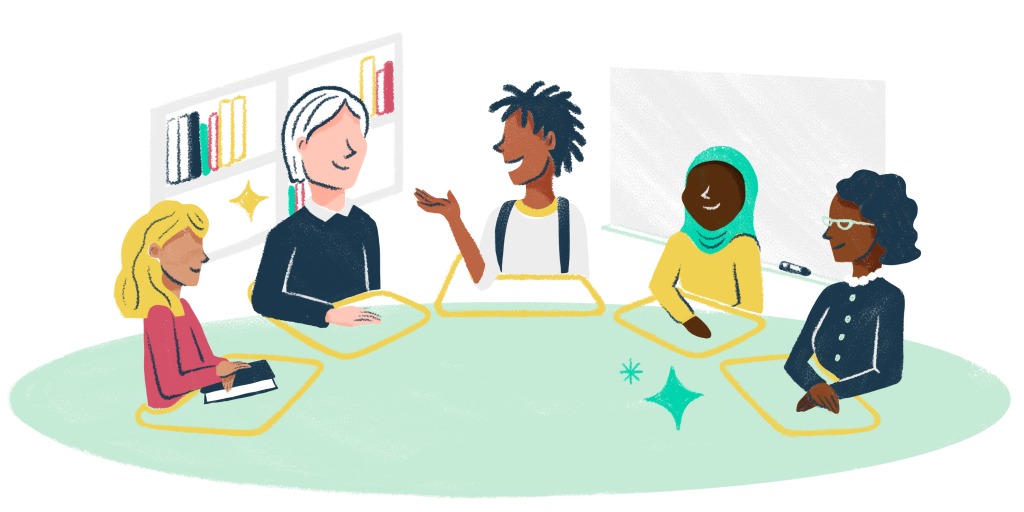 For teams that would like more individual support, Teacher-Powered offers a range of options:
Custom workshops. In addition to the workshop series we run regularly throughout the year, we can also build workshops adapted to your team.
Coaching packages. We support your team over the course of days, weeks, or months as you address challenges or continually innovate with your school designs and leadership structures.
Collaborative school partnerships. For those looking to go deeper, we offer extended partnerships, which often extend over the course of several years.
Each option allows your team to have dedicated time with teacher-powered staff and/or ambassadors. Our team is available by video conferencing, phone, email and, when geographically possible, in person.
Some common topics we cover in our workshops and coaching:
The stages of creating a teacher-powered school
Centering students and families
Cultivating trust and collaboration
Shared leaderships practices and structures
Professional learning and peer observation
See detailed information on current coaching and workshop options »