We're Grateful to Our 2018 Sponsors:
Interested in Sponsorship?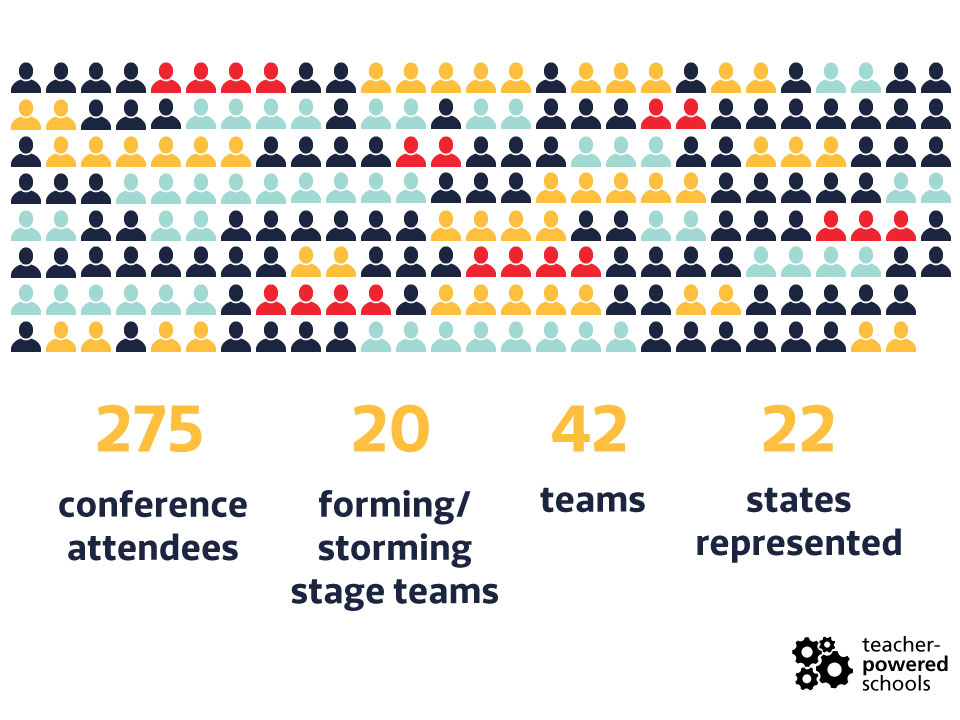 The 2018 Teacher-Powered Schools National Conference will be held November 30th–December 2nd in Boston at the Hyatt Regency Boston.
Hundred of the nation's most inspiring and innovative teachers and supporters will convene to share and learn from one another about how they are using their collective autonomy to design, implement, and make decisions influencing school success. Teacher teams, union leaders, and those in support roles (including administrators) will be in attendance.
There are many opportunities for your company or organization to be involved. Below are detailed descriptions of the various support levels. Please note that all levels include an exhibitor table and conference registration, but table space is limited.
Please contact Marcus Penny at marcus@educationevolving.org for more information.
To apply to be a sponsor of the 2018 National Teacher-Powered Conference please complete this form.
Support Levels
Exhibitor: $750
One table display in main foyer Saturday and Sunday
One conference registration (including Friday's cocktail reception)
Bronze: $2,000
Logo displayed on conference website
Insert in conference materials
One table display in main foyer Saturday and Sunday (optional)
Two conference registrations (including Friday's cocktail reception)
Silver: $7,500 to $15,000
Logo printed on conference bag and website
Insert in conference materials
One table display in main foyer Saturday and Sunday (optional)
Three conference registrations (including Friday's cocktail reception)
Gold: $15,000 to $30,000
Sponsor Saturday lunch or Friday cocktail reception
Logo printed on conference bag, website, and program
Insert in conference materials
One table display in main foyer Saturday and Sunday (optional)
Four conference registrations (including Friday's cocktail reception)
Mission: $30,000 to $50,000
Opportunity to participate in/speak as part of the plenary (contact us to discuss)
Sponsor Saturday lunch or Friday cocktail reception
Logo printed on conference bag, website, and program
Insert in conference materials
One table display in main foyer Saturday and Sunday (optional)
Five conference registrations (including Friday's cocktail reception)