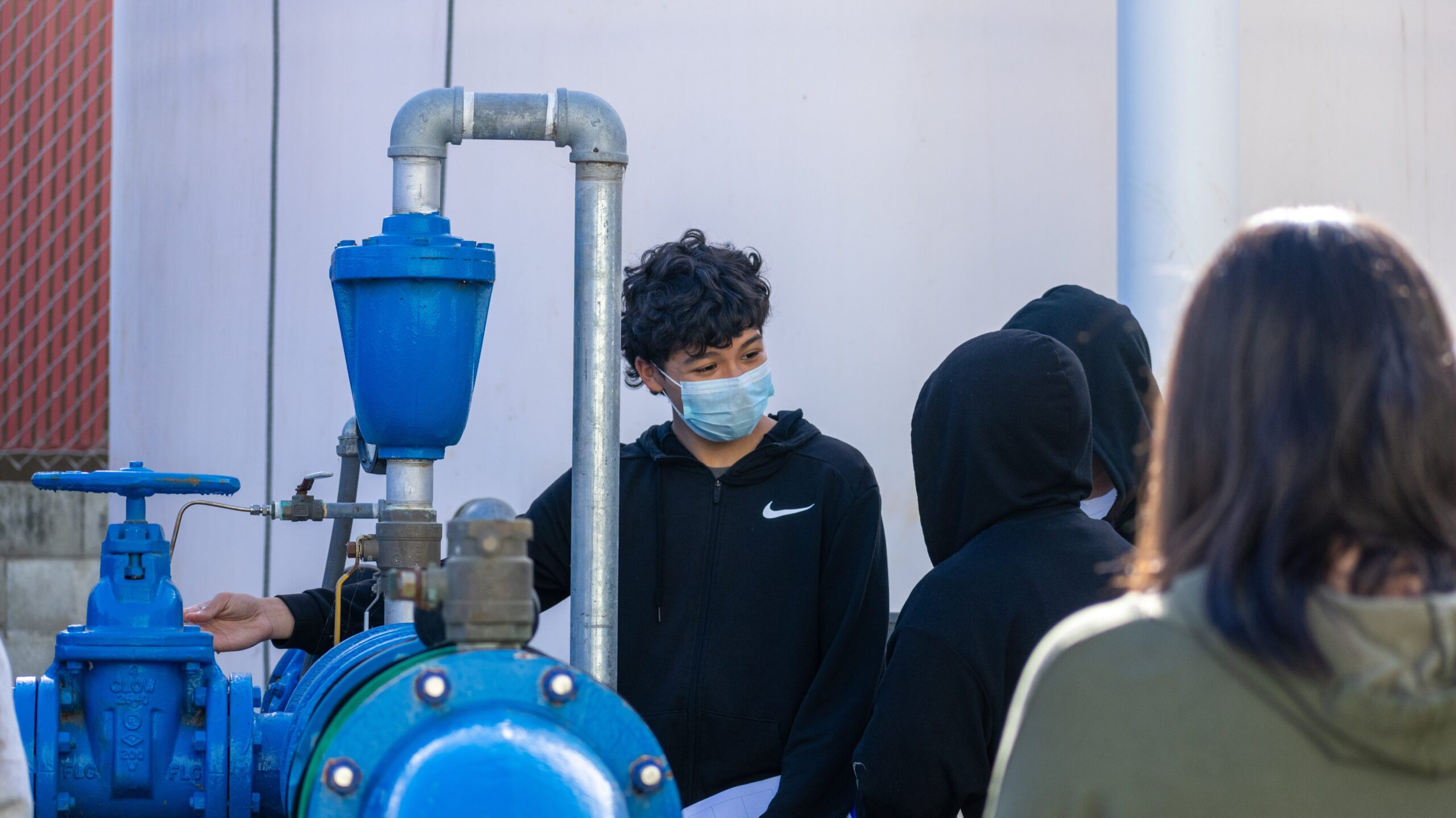 Seeing is Believing
While many societal institutions would benefit from systemic reform, my life's work focuses on engineering learning systems that support secondary, undergraduate and adult learners. Twenty-three years ago, I moved out of school districts to build tangible models and lead professional development more effectively than I could from within. In my own teaching and leadership roles in districts, I was fortunate to experience the power of strong partnerships beyond the school. My lived experience helped me gain perspective on how partners can liberate teachers to focus on their craft, strengthen relationships within their community, and generally make teaching more sustainable. EduChange has evolved as a school-adjacent organization that removes legacy barriers and replaces outdated models with flexible, adaptive, integrated systems that we co-create with willing educators.
Freshly-minted learning systems that integrate disciplines, teach the whole child, and make assessment equitable require adults to make major mindset shifts. Cognitive scientists and teachers know that a significant barrier to learning is the absence of schema. When people can experience novel phenomena in a sensory way, the brain can make new connections. Seeing is believing, an adage that is grounded in biological evolution. As educators we cannot forget that learning and change are synonymous, and both learning and change are scary. We fear the unknown and are prone to reject it unless it is introduced in a safe space with a trusted guide. This is one reason why parents, teachers, coaches and counselors play essential roles in the human experience.
After working as a science curriculum coordinator in a Massachusetts district in the late nineties, I knew that helping educators build new schema required experiential learning accompanied by ongoing support. In the early 2000's, I launched EduChange with a multi-year professional development initiative in NYC. In addition to summer and winter unconferences at our partnering scientific research institute, we were in classrooms weekly or bi-weekly to engage, iterate and wash glassware with teachers. I marveled at what gradually unfolded for us, for teachers and for learners: assets shined authentically, struggles were accepted as a normal part of the journey, risk-taking was rewarded, and growth was palpable. What is now a multi-year, flexible system of systems grew out of these experiences. Seeing is believing.
Integration with Integrity
I've spent my 30-year career trying to uncover, characterize, and demonstrate what it means to integrate with integrity. Both words share the Latin root, integrare, which means 'to make whole,' yet their usage is different. Integrate conjures images of coherent, fluid structures and processes (the seeing). Integrity is about trustworthiness, sincerity, and honor (the believing). About a year or so into our long design journey, I began to understand what it would mean to design an integrated learning system with integrity. I knew that teachers and students would need to experience the system for themselves, and this required the provision of tangible, comprehensive, classroom-ready materials.
This undertaking was daunting, particularly since there were very few multi-year high school programs to emulate. We turned to the fields of software development and architecture for guidance. There we learned that space is a component part, coherence encourages freedom, durable designs are elegant, and the user experience was integral to the design. Centering the student and teacher experience as our UI/UX felt right. Designing with integrity is a value-laden endeavor. After years of embossing our designs with our values, our learning systems send honest, coherent, consistent messages to teachers and students. They are rewarded for their courage to try on some new shoes, and enjoy ample space and time to break them in.
To integrate with integrity is to honor the individual experience. Integrated systems are not whole, or even functional, until they work for diverse individuals. Individuals are never fooled; they know when they are being reasonably challenged, supported, and honored. Individuals feel authenticity and rigor in their bones, and smile from the inside out when they succeed. Individuals trust systems when they become confident in their own ability to thrive, and feel whole, within them. It is only when individuals thrive that the system, as a whole, may be considered just. The factory model of education was never designed to honor the experience of diverse individuals. If educators desire more equitable educational outcomes for students, the case can be made that integrated and interdisciplinary designs are our best solutions.
Using STE(A)M as Lens for Integration
We are living in a moment when the most pressing issues require interdisciplinary, international and multigenerational solutions. Thriving, purpose-driven professionals habitually collaborate, probe questions deeply, describe complex phenomena, and believe they can solve seemingly intractable problems. It is no coincidence that these same professionals find ways to break down siloes and forge integrated pathways. They do it because in their mind's eye it is the only way.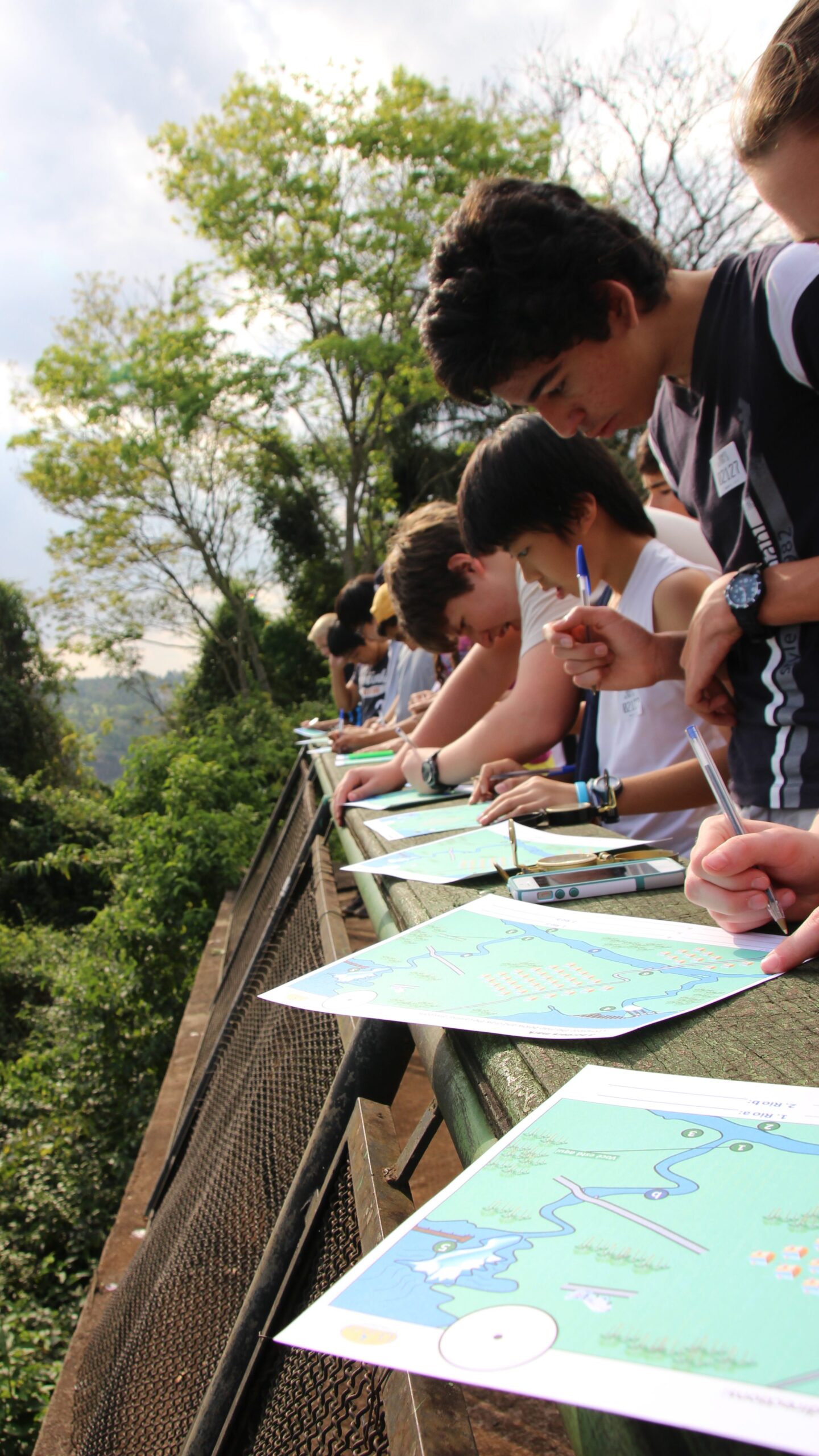 Using STE(A)M as a lens for integration has helped us build a comprehensive, multi-year program that connects the personal, the local and the global. Every day is engaging for learners, helping them form adult identities and voices by exploring issues that affect their lives and families. From 2015-2018 we worked to incorporate all 17 of the UN Sustainable Development Goals (SDGs), a layer that seems to automatically answer, "Why does this matter, and why should I care?" The complex texts that students negotiate—including authentic data sets, oral histories, policy reports, scientific journal articles, computer animations, photo essays, and more—continue to answer those questions in nonlinear and hyperconnected ways. This is a perfect fit for the unrelenting activity of the adolescent brain! From a practical standpoint, the materials can be anchored in the science classroom for schools that maintain conventional credit courses. As teachers across disciplines join the professional development, the experience expands organically. Schools that have already adopted an interdisciplinary approach—hooray!—can begin this process sooner. This expandability and flexibility for teachers is essential to the integrity of the program.
Another essential design element is its relentless evolution alongside the Information Age. We borrowed principles of regeneration from the circular economy, where materials are repaired instead of discarded, and machines are built for old-fashioned durability. This ongoing content iteration led us to a profound realization about the presentation of STE(A)M storylines to students. If we want learners to see themselves as active contributors to society, the best storylines to share with them are those that remain unfinished. How are learners supposed to think critically, engage authentically, and believe their perspective matters if we tell them the punchline and give them the test at the end? Not only does that shut off creativity, but it is completely inauthentic. There is always more to learn, more to do, and more to say. And as we worked with our experts, who were innovating around the edges, we were struck by something else: they always seemed to find more hope. As we send young adults on their journeys of caregiving, career aspirations, community participation, and civic engagement, a toolkit full of transferable competencies, self-confidence, and hope seems like a fitting graduation gift.
Partnering as Integration
My first experiences with external partners happened during my formative teaching years. I understand that many educators have been forced to sit through unhelpful seminars during faculty meetings, but make no mistake: real partnerships are not forced or unhelpful. Some organizations, vendors and consultants will speak to anyone and everyone who can pay the fees. Often there is no follow-up. But the organizations adding real value to schools agree with these sentiments: we don't want your money if you're not willing to participate in the dialectic. We depend on teachers to know their students and school community. We are transparent about what is possible and what is not, and expect the same honesty in return. Real partners integrate with integrity.
As I reflect on the school partners we cherish, here are some of their key attributes:
They believe in integration as an equity lever. Schools that commit to integration embrace the whole child, the whole human experience, and the whole curriculum. Legacy models of schooling are designed for segregation, fragmentation, territorialism, rankings, and siloes, all of which lead to stakeholder inequalities. But the fix is not de-fragmenting the disk, or a reboot of the system. True integration requires a commitment to wholeness, and schools that believe in integration also are willing to try—indeed, demand—new systems and structures.
They build authentic buy-in across the team from go. Conversion therapy doesn't work. Teams that air all concerns in the beginning of the process, something that we offer to facilitate, are able to a) correct confusion and identify any real sticking points; b) name the not-without-which that we all agree to preserve and co-create; and c) situate team members in the stages of the phase-in process that are comfortable for everyone.
They are collaboration-ready. Many schools we work with have never partnered with an external organization before, but are better prepared to collaborate with us than those who seem to "partner" all the time. In truth, a revolving door of short-lived consultants and inspirational speakers does not make a school collaboration-ready. What does? Evidence of clear and regular communication with each other; evidence that roles are articulated and appreciated; evidence that people take responsibility and give credit to others; and evidence that colleagues assume good intent, show respect for work product, and praise efforts made on behalf of the team. Our best collaborators try as hard as we do to make the partnership work. Successful collaborations look different for different schools. The readiness is what matters.
They are willing to take leaps, try again (iterate), and ask for help. The latter, the ability to ask for help before minor issues become major problems, is a key quality in a collaborator. People who can recognize when they need help, identify the barrier, and self-advocate for assistance, are people I would hire for my own organization in a heartbeat (and have).
They collaborate with us to expand the learning beyond school walls. While the focus remains on the school, we also build relationships with local partners who can connect classroom learning directly to the community. Of course, teachers help us get that right. Some schools already have community projects and others do not, but either way the place-based partnerships help anchor classrooms in their new ways of working and learning.
We've worked with some truly wonderful schools and educators and it makes all the difference. Many remain our serial collaborators and trusted advisors. They count on us and we count on them. These relationships grow deep roots and lush blooms the longer they are cultivated, and remain resilient as the seasons change across the educational landscape. In the best way, we co-evolve.
Tackling Climate Change
As you read this, somewhere in the world tornadoes and hurricanes are gyrating, wildfires are raging, and ice sheets are melting at alarming rates. Heck, we've even tilted Earth's axis, the very way it spins, because we have over-exploited our groundwater reserves! Everyone except the deniers now appreciates the systemic nature of planetary, human-induced climate change. And we know that incremental changes won't reverse this trend.
Human society has spun out in comparable ways. It is time to admit that incremental changes won't reverse these trends either. Climate-induced famine, political instability, and violence will instigate human migrations that perpetuate famine, instability and violence. This summer's SCOTUS decisions cement a discriminatory and punitive stance against people born in the USA without white, heterosexual privilege (or born somewhere else entirely). Higher educational attainment, a living wage, and food security are now reserved for a small percentage of elites. It is somehow legal for companies richer than countries to pay no taxes. US literacy levels have plummeted, and suicide rates have skyrocketed. Exhausted teachers and administrators are retiring early, but their replacements are nowhere to be found. Communities and individuals are coping (or not) with protracted physical and mental health issues. Loneliness leads to premature deaths as the planet's human population exceeds eight billion. Our educational climate has changed irrevocably. And we know that incremental changes won't reverse this trend.
In this moment, we desperately crave connection, wholeness, and attunement. We are wired for integration with integrity, and we simply cannot resist. It is crystal clear that school communities must embrace everyone's humanity. Yet it is also clear that going "back to normal" is not an option. Through true partnerships and in community, we can feel whole again by establishing the functional, just and regenerative systems we need right now.