This past Spring celebrates a great many things—among them the 12th year anniversary of the LAUSD Pilot School Memorandum. Intended on creating new and innovative schools to relieve overcrowding in parts of Los Angeles, the Memorandum began with 10 schools in 2007 across two local districts in LAUSD. Two years later, in 2009, the desire for 20 more schools was ratified in a second Memorandum.
In the short time of 12 years, the Pilot School movement has established 45 unique schools across LAUSD—each varying in size, grade, mission, and visa. Where some may work with populations of 400 students and others with populations of nearly 3000—with focuses in business and technology and in visual and performing arts—the interest in these schools cannot be overstated. Characterized as sites of being student-centered, researched-based, and community-connected, pilot schools were created to be models of educational innovation in urban schools. And despite the niche that each of these schools works toward, a common thread exists in the democratic leadership structure that each school was founded upon.
Typically known as an Instructional Leadership Team (ILT), each of these schools has a leadership body that consists of teachers, administrators, and other support staff. The ILT sets goals for the school and addresses issues with each school year. However, not every ILT operates the same. We were fortunate enough to interview the leadership teams of two LAUSD pilot schools and get an inside look into their operations.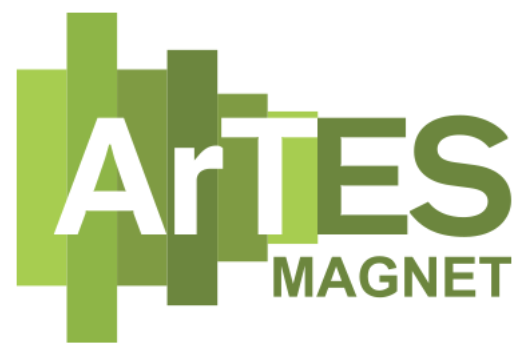 ArTES Magnet was founded in 2011 as one of the four Pilot schools on the Cesar Chavez campus. The school's ILT is comprised of 11 members: The principal, the instructional coach, the lead teacher, and one teacher from each core subject. The team meets weekly after school from 3:30 to 5:00 pm with the role of making decisions and setting priorities regarding instruction. The lead teacher is tasked with creating the meeting's agenda and serves as a liaison between the team, administrators and full faculty. In the past year, the leadership team at ArTES has worked on revising a school-wide curricular initiative, "Writing Across the Curriculum." They have also worked on sequencing professional development, revising Academic Integrity Policies and Academic Probation expectation, as well as coordinating quarterly Math assessments (NWEA MAP).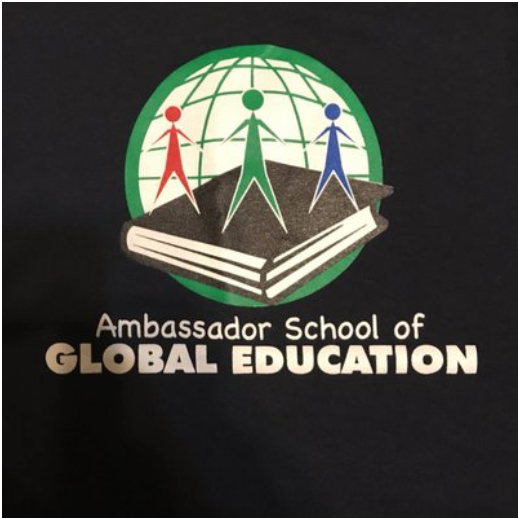 Ambassador School of Global Education (ASGE) was founded 2010 as one of the six Pilot schools on the Robert F. Kennedy Campus. The school's ILT is comprised of seven members: The principal, the coordinator and five lead teachers. The lead teachers each apply for the role, are voted in, and are confirmed by their staff. This is a process that happens each academic year and lead teachers must be reaffirmed / re-elected each year. The five lead teachers are specialists in different areas: science / technology, math / Korean, literacy, Spanish, and intervention. This allows the team to to make school-wide decisions, lead content or language meetings, organize school events, and plan professional development accordingly. The team meets anywhere between one to two hours each month and the principal serves as the chair / facilitator for the ILT. Agenda items are brainstormed at the end of each meeting for the following meeting and all team members have a role in setting the agenda. In the past year, the leadership team at ASGE has worked on several school events including a Literacy Night, Math Night, and Science / Technology Night as well as setting the school's calendar and professional development schedule.
| | | |
| --- | --- | --- |
| | Ambassador School of Global Education | ArTES Magnet |
| Leadership Makeup | Principal, Coordinator, 5 Lead Teachers (Science/Technology, Math/Korean, Literacy, Spanish, Intervention Coach) | 11 Teachers (one from each core subject), Principal, Instructional Coach, and Lead Teacher |
| Leadership Selection | Application and Confirmation Vote by Staff | Nomination by Department |
| Term Limits | None, but Reaffirmation / Re-election each year | None |
| Meeting Frequency | Monthly Meetings (1 – 2 Hours a Month) | Weekly Meetings (3:30 PM – 5:00 PM) |
| Compensation | Stipend | Unpaid |
| Major Responsibilities | School-wide Decision Making, Leading Content or Language Meetings, Organizing Major events at School, Leading PDs and Grade Level Articulation, Professional Reading | Makes Decisions and Sets Priorities Regarding Instruction |
| Major Responsibilities of Lead Teacher or Leadership | Facilitating Meetings, Grade Level or Language Program Articulation | Creating Meeting Agendas and Serving as Liaison between ILT, Administration and Faculty |
| Major Projects | Planning, Facilitating and Organizing PD Plan; School Calendar; Literacy Night; Math Night; Science and Technology Night, Part of the Annual Pilot School Review Team | Revising the "Writing Across the Curriculum" school wide initiative; Setting PD Calendar; Revising Academic Integrity Policy; Academic Probation Expectations; Calendaring Quarterly Assessments (NWEA MAP) and Setting Day-to-day Goals with Students-based Results |
Thank you to all of the teacher leaders at ArTES Magnet, the Ambassador School of Global Education, and across LA's pilot school for your work. Despite the fact that these schools have only been built into LA's public school system some time in the last 12 years, it seems very evident that these schools are built to last far longer. And as LA's student population continues to change, an adaptive school democracy can be of great benefit as we explore new ways of reaching our student population.